oozinator commercial
this is real. It's really damn funny. Read about it here .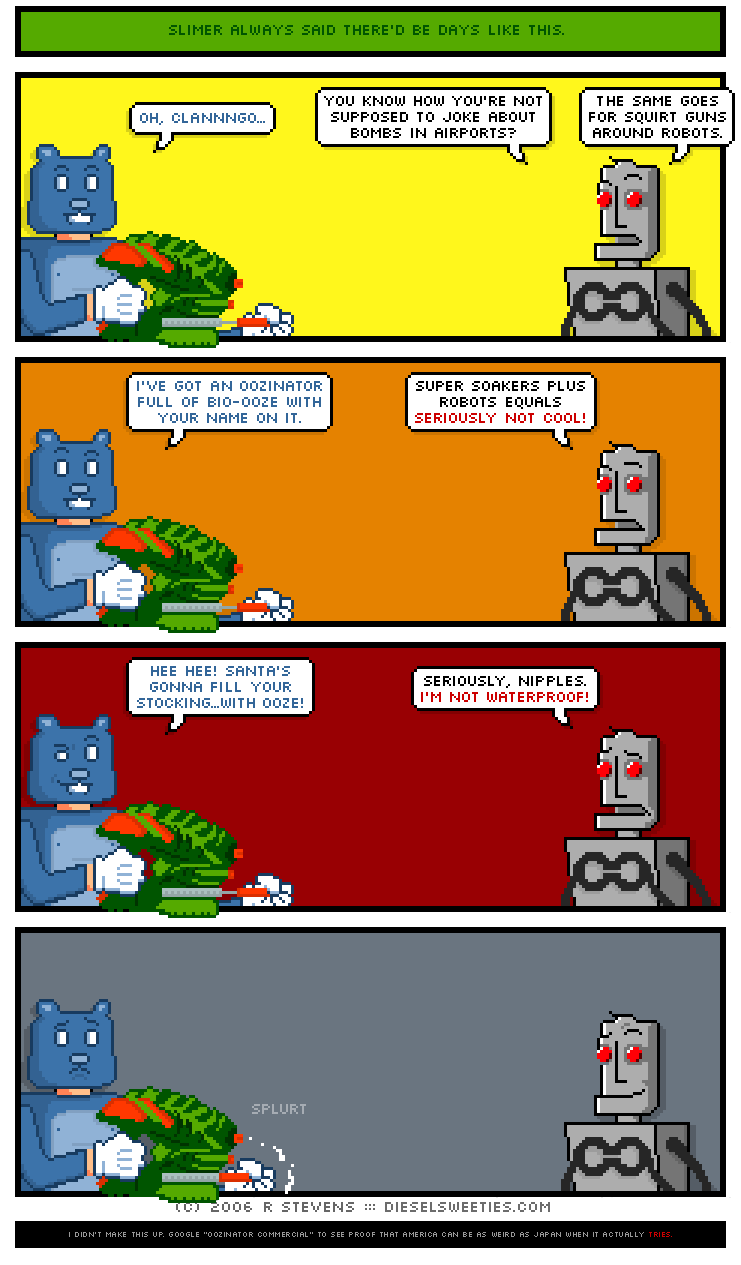 I mean, this is one of those times where one goes, "What were they thinking???!!!"

From Hasbro:


Sneak up on your opponents with a surprise bio-ooze attack! Just when they think you're coming at 'em with water, blast 'em with a shot of icky bio-ooze! Shoot out globs of gooey bio-ooze and then drench 'em with water! It's a double blast attack that'll keep your opponents on their toes and running during every water fight. With the OOZINATOR blaster you don't just get soaked, you get drenched!